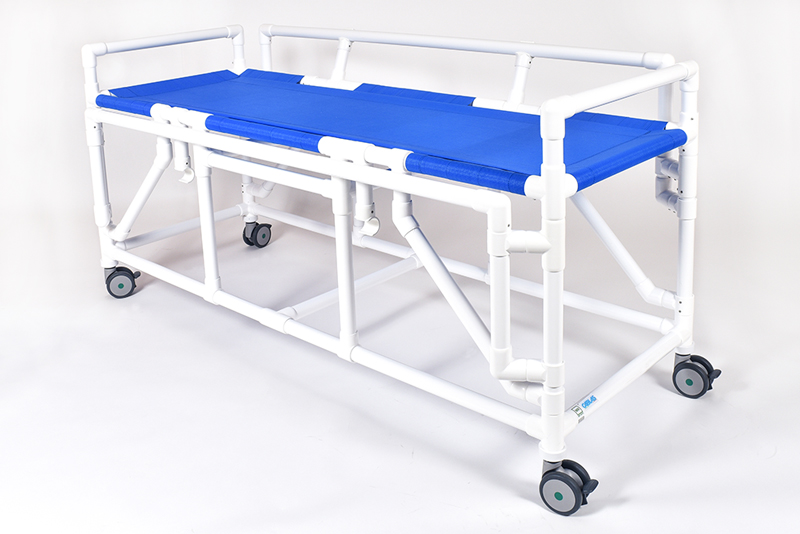 Stretcher suitable for magnetic resonance up to 3 Tesla.
Modular and very handy design. Made of special plastic tubing of the highest quality and resistance.
Comfortable platform made of sturdy Textilene® fabric.
The safety side rails can be easily lowered thanks to an immediate release system in order to facilitate patient transfer.
Push handle made in PVC. Sliding on n ° 4 swivel wheels diameter 100 mm with brake.
The use of mattres isnt's required thanks to the fabric platform.
"MR CONDITIONAL" labeling
External dimensions: 197 x 82 x 87.5 h cm
Platform dimensions: 186 x 59.5 x 76.5 h cm
Capacity 150 kg – Weight 28 kg