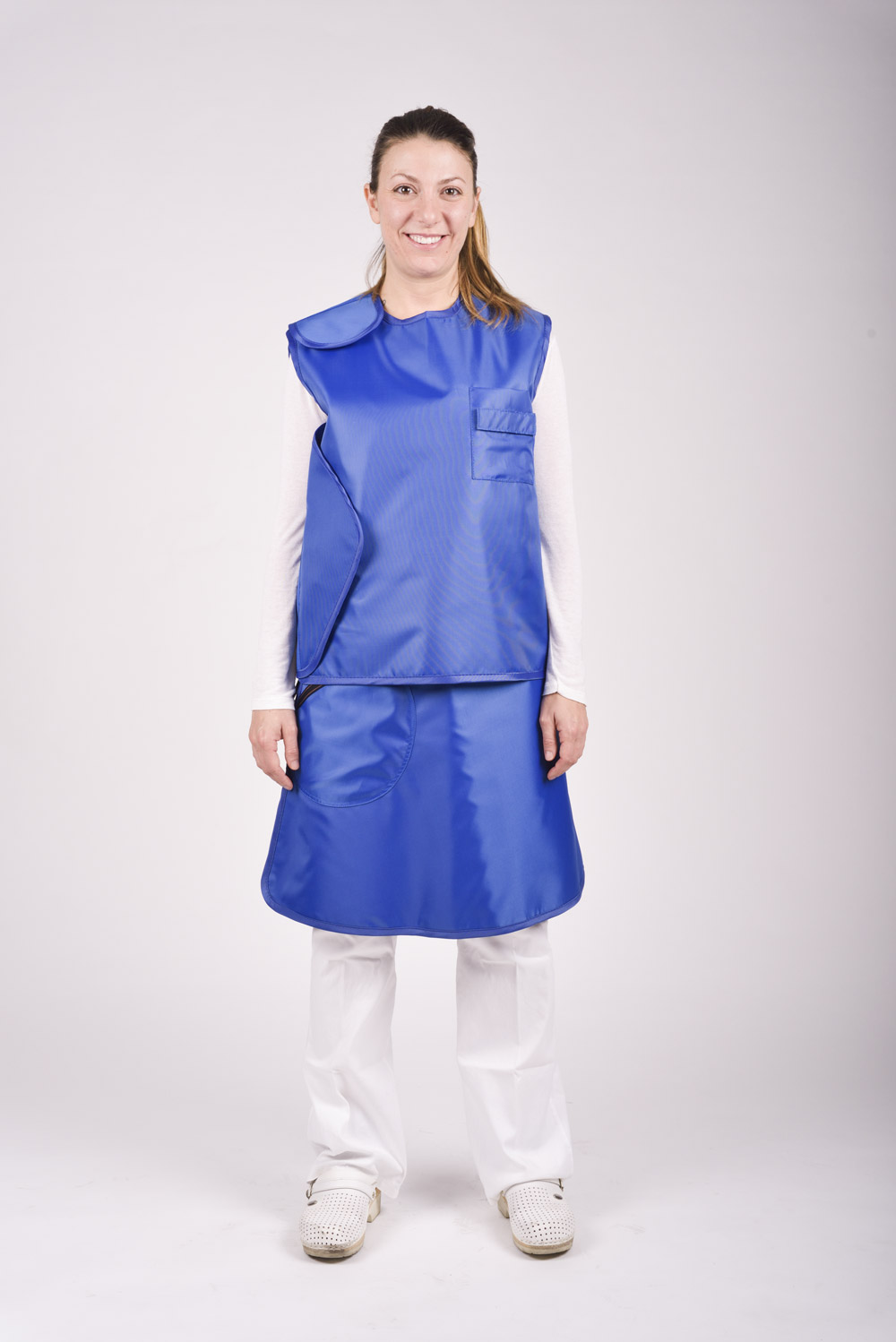 Lead skirt and vest long procedures
Modeldouble-breasted,provides protectionto 360 degrees.
Allows you tosit andbend
Adjustable beltin
Pocket and padded shoulder straps always included.
Skirt andfull overlayfront.
Completely enveloping
The front panelsdouble theprotection.
Non-sliprear interior
Longslotssupport.
Double closure: VELCRO + BELT.
Sizesshapedman / womanincompliance with EN340, CE Mark, ISO9001 quality systemand complianceto EN61331-3.