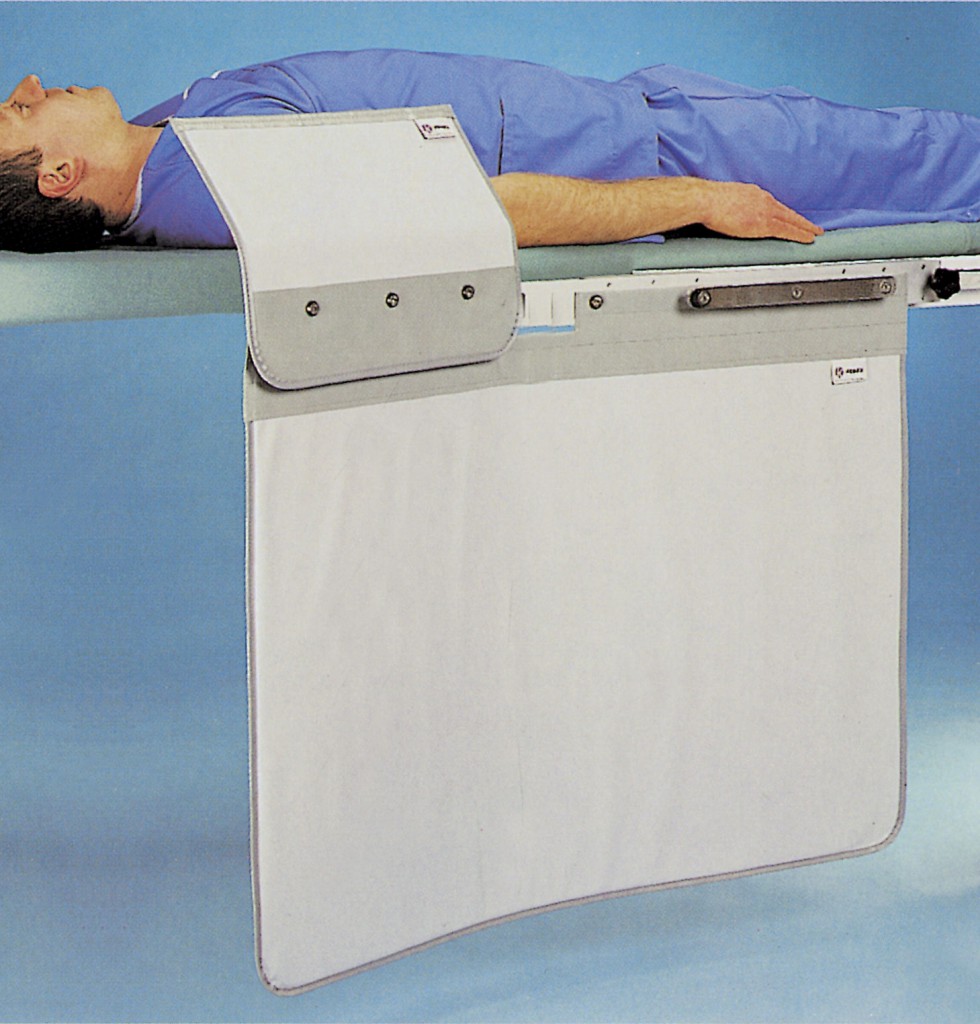 These lower body shields substantially reduce exposure to scatter radiation emanating from the table or patient's body. The shields consist of a lightweight and durable structure, with an enhanced double friction joint or single friction pivot, and pivotal arm supporting a flexible 0.5 mm Pb lead curtain. Optional semi-flexible top shields provide additional protection to the upper body. Collision resilient models are also available.
Features
All shields easily mount to either side of the table allowing the pivotal arm to always face the head end.
The suspended curtain forms a single 'safe zone of occupancy' for the Radiologist (or Cardiologist).
The curtains flexible inner layer is bonded to its outer covering which results in an extremely strong, supple and easy to clean curtain. As the protective layer is not suspended separately in a cover (bag), it cannot tear or fall away inside unnoticed.
The curtain forms around an under table x-ray tube without impeding movement.