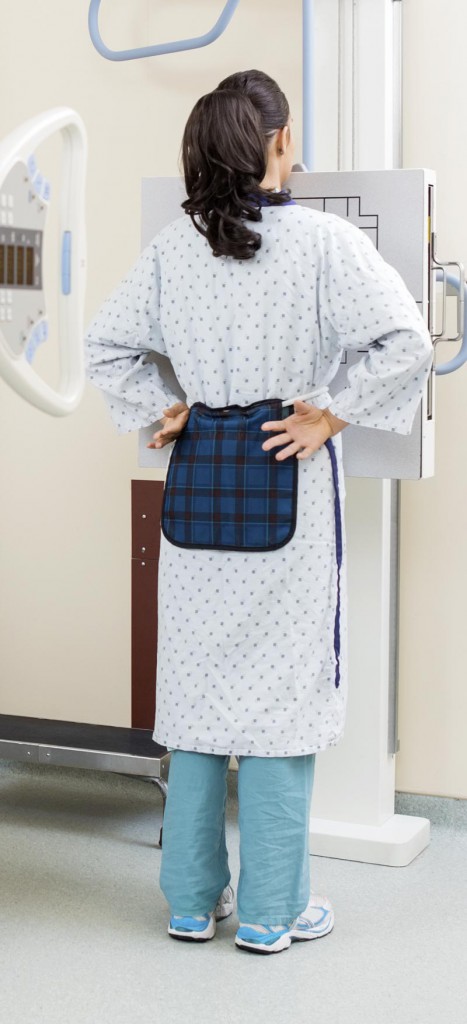 Lead Hip Protector:
The protector is used to protect the reproductive organs.
Level protection: front Pb mm 0.50.
On request: embroidery – name department.
Textile and edging of your choice for easy identification in the department.
CE, ISO9001 quality system and compliance to EN 61331-3.
STANDARD MODEL WEIGHT: 3,8 kg mq
Radioprotective classic material lead-based and a film of barium in surface.