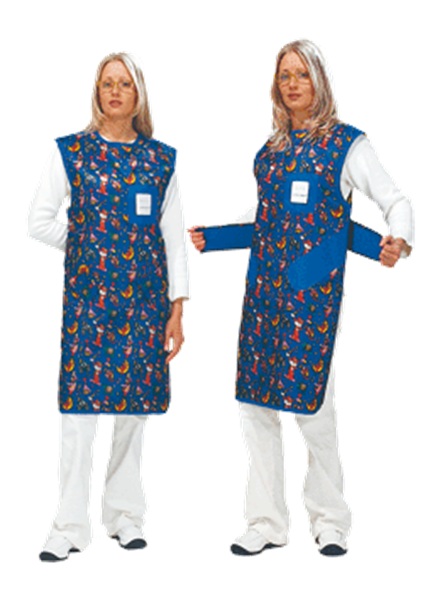 Lead apron with scapular protection:
It is characterized by closure with Velcro side elastic bands.
The model has been shaped to allow for large movements of the operator.
The axillary recess was redesigned in compliance with EN 340.
Three layers of protection front Eq.Pb 0.25 / 35 / 50mm.
You may have even without shoulder protection.
Textile and edging of your choice for easy identification in the department.
Sizes shaped in compliance with EN 340 CE, ISO9001 quality system and compliance to EN 61331-3.
Pocket and padded shoulder straps always included.