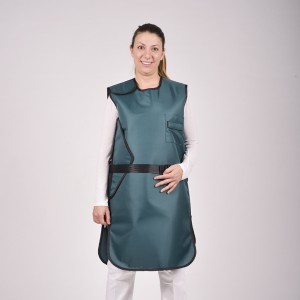 Lead apron coat – long procedures:
Model double-breasted, provides protection to 360 degrees.
Allows you to sit and bend easily.
Adjustable belt in height.
Textile and edging of your choice for easy identification in the department.
Sizes shaped in accordance with EN 340.
CE, ISO9001 quality system and compliance to EN 61331-3.
Pocket and padded shoulder straps always included.